Get to Know Us!
We couldn't be more proud of our first-rate team of care providers, or of the community where we live! Watch this page as we introduce more of the friendly faces at Dorian Place Assisted Living!
Angelica Martinez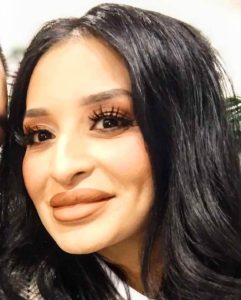 Hi my name is Angelica Martinez I have been in health care with Dorian Place since 2014. I have done a little bit of everything from caregiving to med aid, to resident care director and currently  I am the  Associate Executive Director. I am a dedicated individual who thrives to learn something new every day. My passion and commitment to elderly's wellbeing and to assist with quality of life is my goal.
I am married to my high school sweetheart, this year making it 20 years of sharing my life with him. We have 4 children together, 2 daughters and 2 sons.  I'm a proud 2006 graduate from Ontario High School.  Outside of work you can catch me watching a ball game! Baseball has been part of my life since my oldest  son was 6 years old.  If it's not game day or a double header you can also find me doing some type of exercising like I tell me kids " if you don't make it a habit now you will regret it when you're older".
Helping others will always have my heart!
Ontario, the "Western Treasure Valley"
Ontario, Oregon, is a quiet community and the gateway to beautiful canyon views and mesmerizing mountain ranges. Our lovely single-level Assisted Living community occupies a lushly landscaped corner, in a friendly residential neighborhood, just a half mile from Southwest 4th Avenue. Here is where you will find all of Ontario's favorite places to eat, drink, and be merry. Mackey's Steakhouse & Pub is just the spot to enjoy a delicious burger and some live music, while Hog Rock Cafe is the perfect place to enjoy a special breakfast with friends. Fourth Avenue is also where you will find Saint Alphonsus Medical Center Ontario, just a 4-minute drive from our door.